Step back in time
901 Market Tower's History
Previously known as "The Equitable Building," "The Bank of Delaware," and "Market Tower," the building that sits on 901 N. Market Street has a long and noteworthy history.
Wilmington's first "sky scraper" was born, originally built as a six-story masonry building.

This building was already one of the tallest, but at this time, the seventh, eighth, and ninth stories were added.

Renovations began again, adding a 14-story addition covering the existing masonry in a metal skin. In the 1950s, many renovations took place and a total of 14 stories were built. Check out the newspaper clipping from "The News Journal" from May 3rd, 1958.

Westover Companies could not stand to see a great building like this one in the heart of Wilmington, DE remain an "eye sore" for the public to see. 901 N Market Street stood out like a sore thumb, but Westover saw the great potential that this property had. After purchasing the property in 2017, plans were created. Construction began in 2020 in order to make this building a place for people to call home.

The same 14 stories remain that were built in the 1950s. Westover's goal was to help restore the building to much of its original glory. 901 Market Tower undertook major renovations to convert the property to what it is today, luxurious apartment living and retail space. We hope you love this community as much as we do!
Preserved Historic Items You Will Find at 901 Market Tower Today!
Rare Antique Brass U.S Mail Letter Box from the early 1900s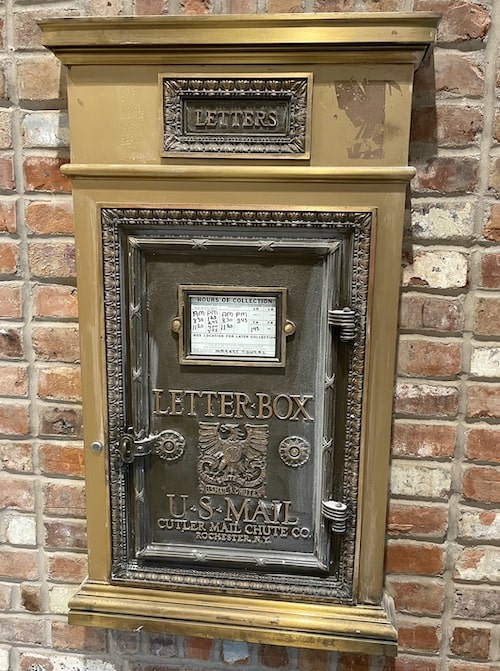 Historic mail collection pieces found from the early 1900s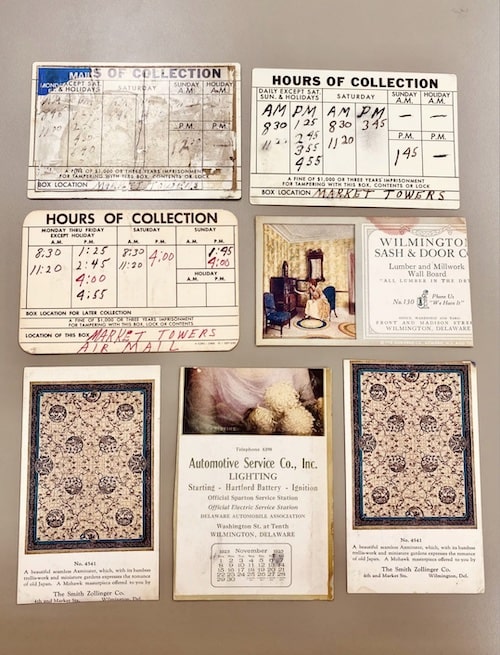 Bank safes used in our lobby today